April is Paris is the beginning of cherry blossom season – as you may have seen from all the lovely Parisian photos on
Instagram this week
 The weather has gotten HOT – well for now and the skies are super sunny so you can pack a light jacket for April and May (which normally has a bit more rain!)
Ohhh – if you're thinking you may be a bit jetlagged on your first night here Also remember we've worked with some pretty cool artisans to create a
Foodie Welcome to Paris bag
– full of the best cheeses for the season accompany wine fresh baguette a foldable Map of the best places of 2017 post card and MORE!!
EAT
This month I want to introduce you to Glou in the Marais a tiny italian restaurant with great terrace (tiny) seating in the Marais overdoing a park and perfect to people watch over an italian coffee. Go for lunch and try the menu for only 18 euros! not bad when you get food this good. It's Asparagus season so we had really big yummy asparagus on a bed of broccoli and white tuna fish.
GLOU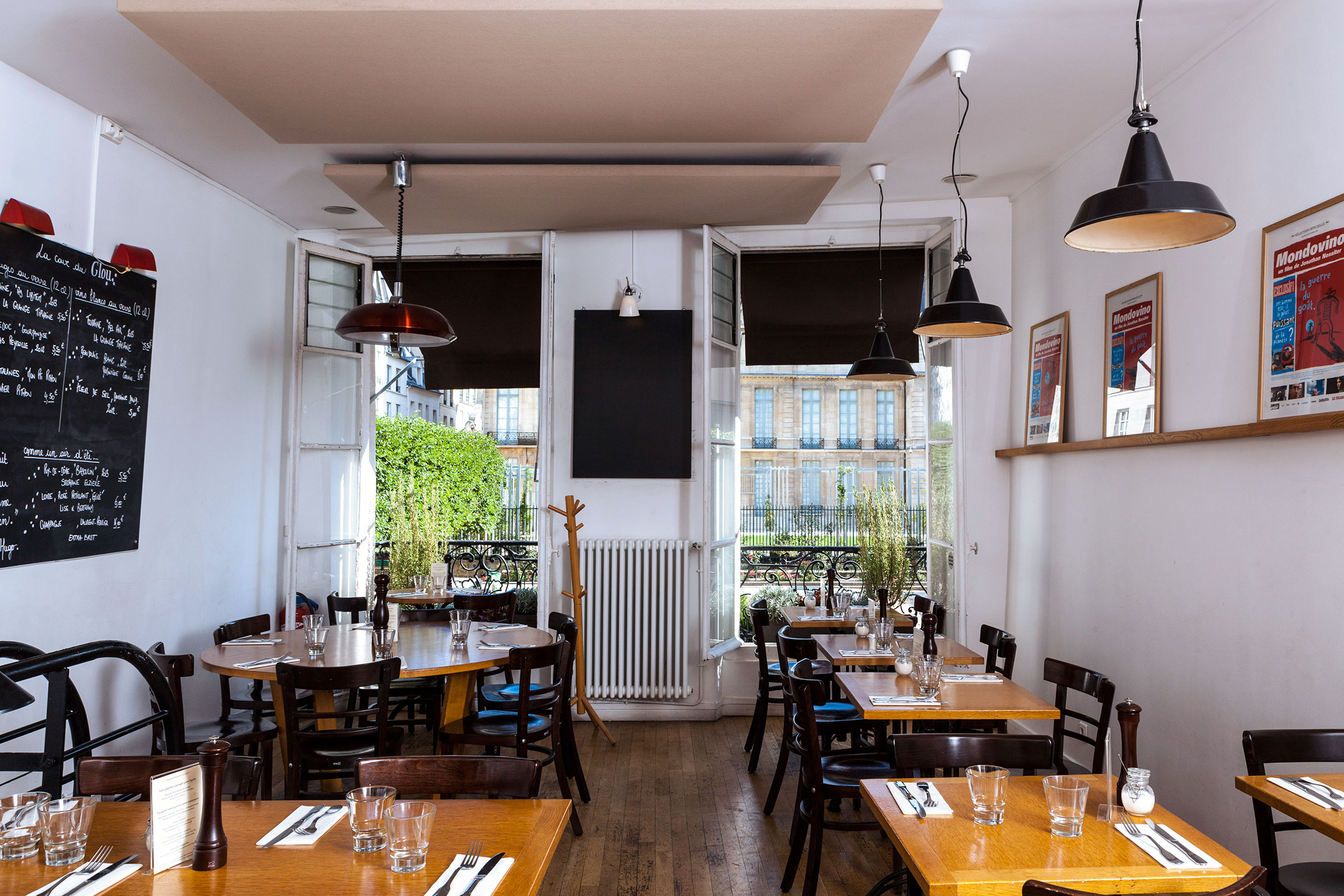 DRINK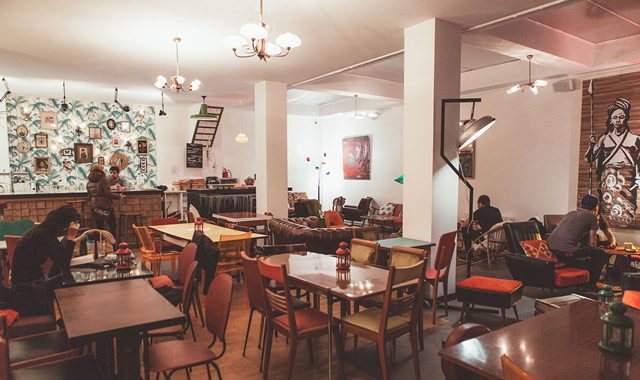 L'impasse is a cool place to go hang with your pals and mingle over beer with music from the yesteryear to today, with lots of space and good-looking 20 and 30 somethings. In the trendy oberkamf neighborhood. 3.50 euros for beer?and the caipirinha?has a little ginger kick that I highly recommend!
L'IMPASSE
Address:
4 Cite Griset, 75011 Paris, France
| | |
| --- | --- |
| Monday | 5PM?2AM |
| Tuesday | 5PM?2AM |
| Wednesday | 5PM?2AM |
| Thursday | 5PM?2AM |
| Friday | 5PM?12AM |
| Saturday | 10AM?4PM, 5PM?12AM |
| Sunday | 11AM?5PM |
COFFEE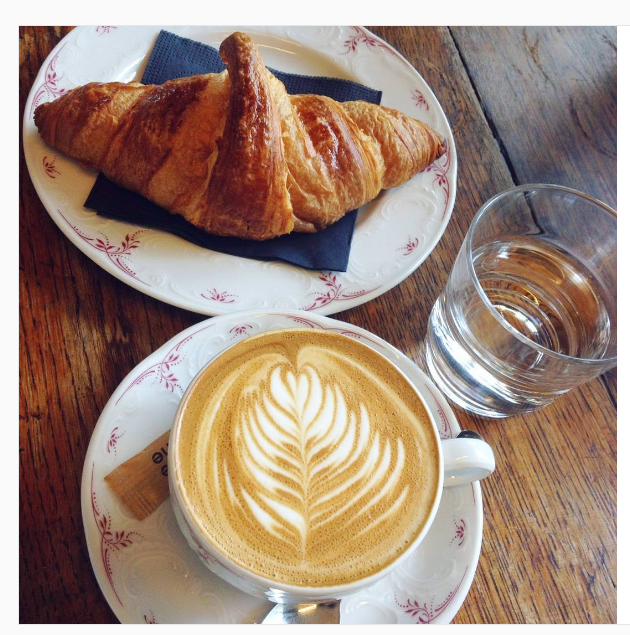 Cafe Lomi
is an old favorite that has lots of space and the most comfy sofa there is in Paris. They roast their own beans so you know the coffee (including weekend cupping is on point!). The food is mostly vegetarian infuse with greek touches. Falling in love all over again.
| | |
| --- | --- |
| Monday | 10AM?7PM |
| Tuesday | 10AM?7PM |
| Wednesday | 10AM?7PM |
| Thursday | 10AM?7PM |
| Friday | 10AM?7PM |
| Saturday | 10AM?7PM |
| Sunday | 10AM?7PM |
SHOP
not really a shop bit more of a call to action for these kick ass bicycle bags by New Pharaoh – like finally sexy bags to ride around on my bike in Paris.
STAY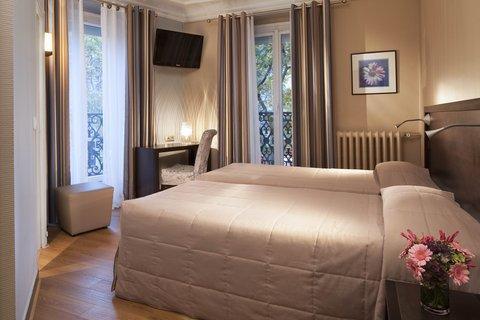 Hotel Avalon is close to Gare du Nord and in the perfect location for this 3 star boutique hotel to offer you best of Paris – Montmartre, Pigalle and easy access to central Paris. The rooms are big by Parisian standards and come with strong and fast wifi and even the apartment rooms are perfect for families (with a kitchen) and bathtub in the bathroom.
Breakfast included!
HOTEL AVLAON GARE DU NORD
WANDER
Oberkampf is one of my favorite areas that I rarely go to but have started to revisit and uncover old gems and a few novelties! Like wander – at Pierre Sang for amazing food, La Buvette for great wine selection, Aux Deux Amis has a local feel with simple dishes in a family run rest.
NOT TO BE MISSED:
FOIRE DE PARIS – one of the
biggest exhibitions on what paris
as to offer is called FOIRE DE PARIS – and this years it?s on the 27th of April to the 3rd of May at?
La Porte?de?Versailles – lots of focus on food, home decor,?
shopping
?and giveaways!?
JAMAICA EXHIBITION – The Philharmonie de Paris has decided to pay tribute to one of the richest and most influential musical cultures in the world starting this month – April 4th to August 13th
see more here
. I'll do a full post when I go to check it out myself! So so excited for this one!
BALENCIAGA EXHIBITION – an amazing exhibition on the Spanish master this month! from March 6th to July 16th
COFFEE IN PARIS –
April Coffee Meet
– Follow our Facebook page to see our next coffee meet up or see the blog post here!
EASTER IN PARIS – The city website is chock full of info
Address:
65 Quai d'Orsay, 75007 Paris, France
Address:
37 Rue de la Bucherie, 75005 Paris, France