While I was playing hide and seek today with the hail – yes you read that right, (hail in the beginning of June!) I had to ask myself what other wonderful surprises will this month gift us in Paris As usual I've rounded up the regular best of places to eat, wander and soak up all the alternative and local charms of Paris.
But there is a special focus on Festival season is upon un and to the big kick off is the We Love Green Festival that sees the likes of Solange, and will have my pals like Braise with their food truck there and then there is the annual music day here: Fete de la Musique on June 21st!

FESTIVALS
Solidays, Laplage de Glazart, Paris Jazz Festival, Lollapolooza, Festival Paris Hip-Hop and many more!
https://www.lollaparis.com/en/lineup/
EAT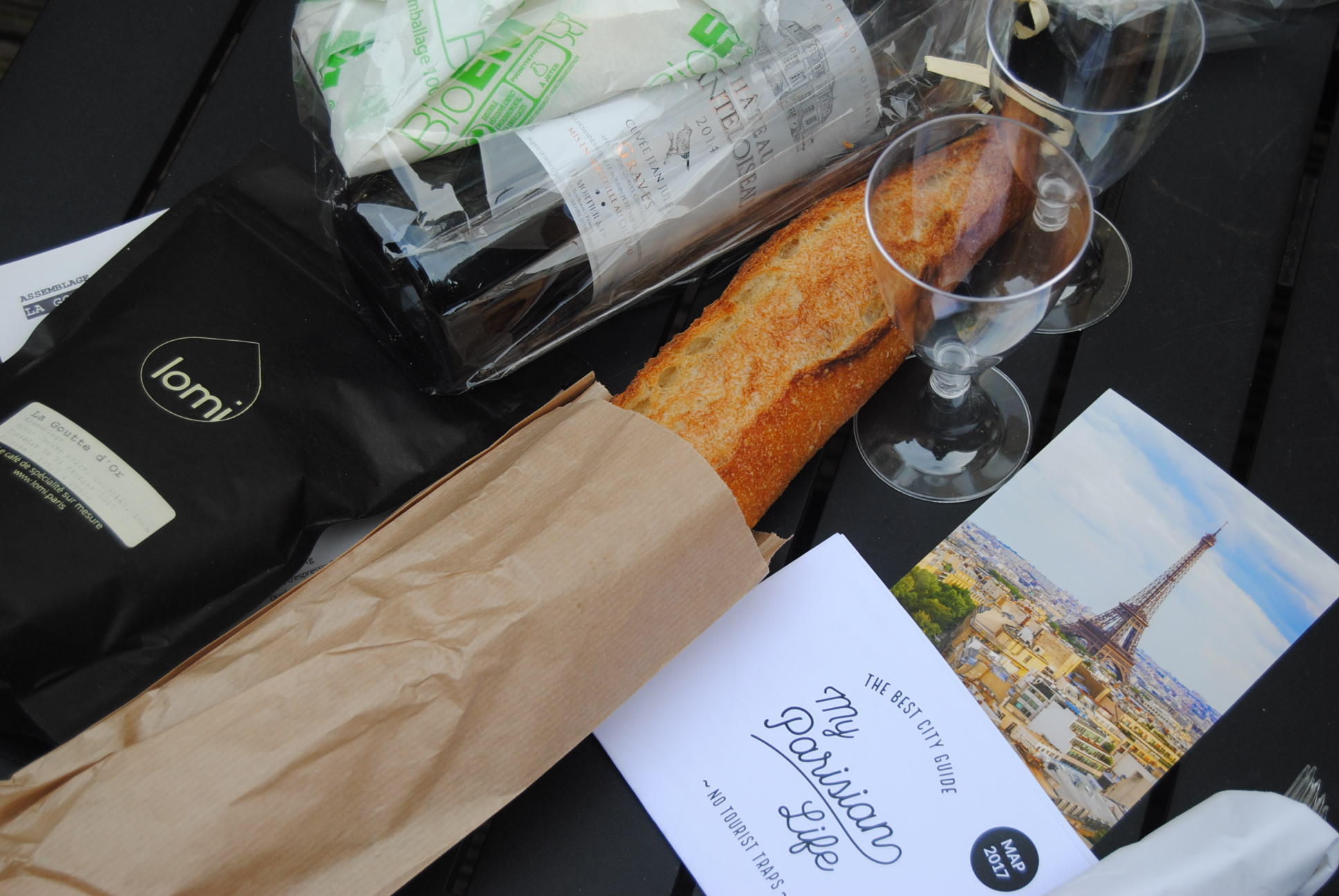 For dinning out while the weather is getting warmer, Order one of our Welcome to Paris food bags!
Or hop over to some local favorite terrace like:
Along the canal st. matin – L'Atmosphere (Address: 49 Rue Lucien Sampaix, 75010 Paris) offers a mix of French and international food – with a kids menu too.
Le Grand Bain (Address: 14 Rue Denoyez, 75020 Paris) is new and offers some of the best seasonal food paired with great wines.
Out vintage and furniture shopping.
Le Paul Bert (Address: 20 Rue Paul Bert, 93400 Saint-Ouen) – At the Puce de Saint Ouen stop in here for some traditional – they've been around since 1958!
View of Paris – Le George on top of the Centre Pompidou museum, you'll find a breathtaking view and decent food.
DRINK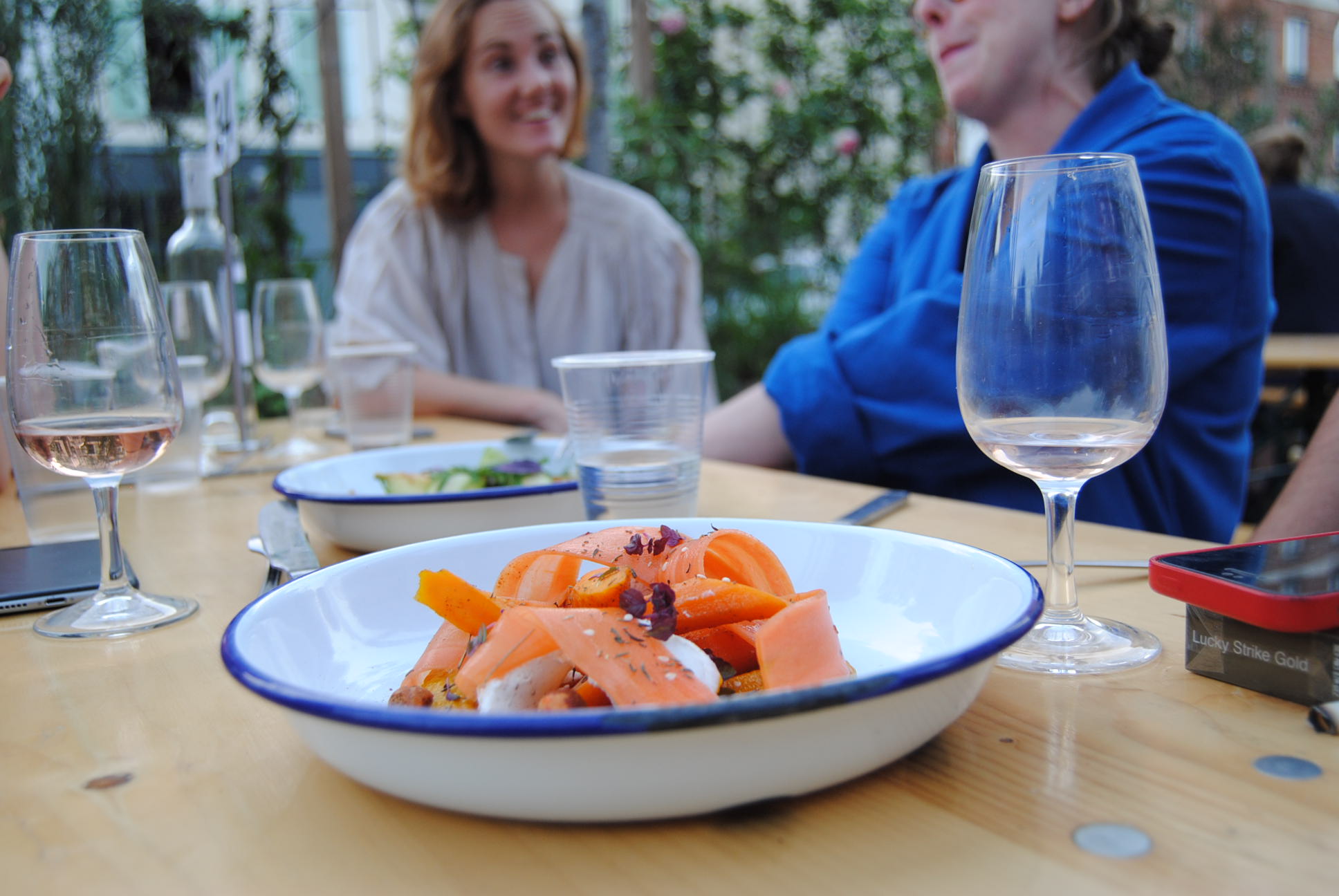 La Terrasse des Galeries Lafayette has one of the most amazing rooftop views of Paris. Go enjoy a drink in one of their two spots on the 8th floor.
Kitch but trendy – Aux Folies– you can rub shoulders with the young 20 something student or the retired French teacher here all while people watching at the old stumping ground of Edith Piaf (also right next door rue Denoyez has an amazing graffiti wall and artist ateliers).
Deck and Donahue is taking over Bobs Bakeshop for the summer in the evenings on a massive terrace!
COFFEE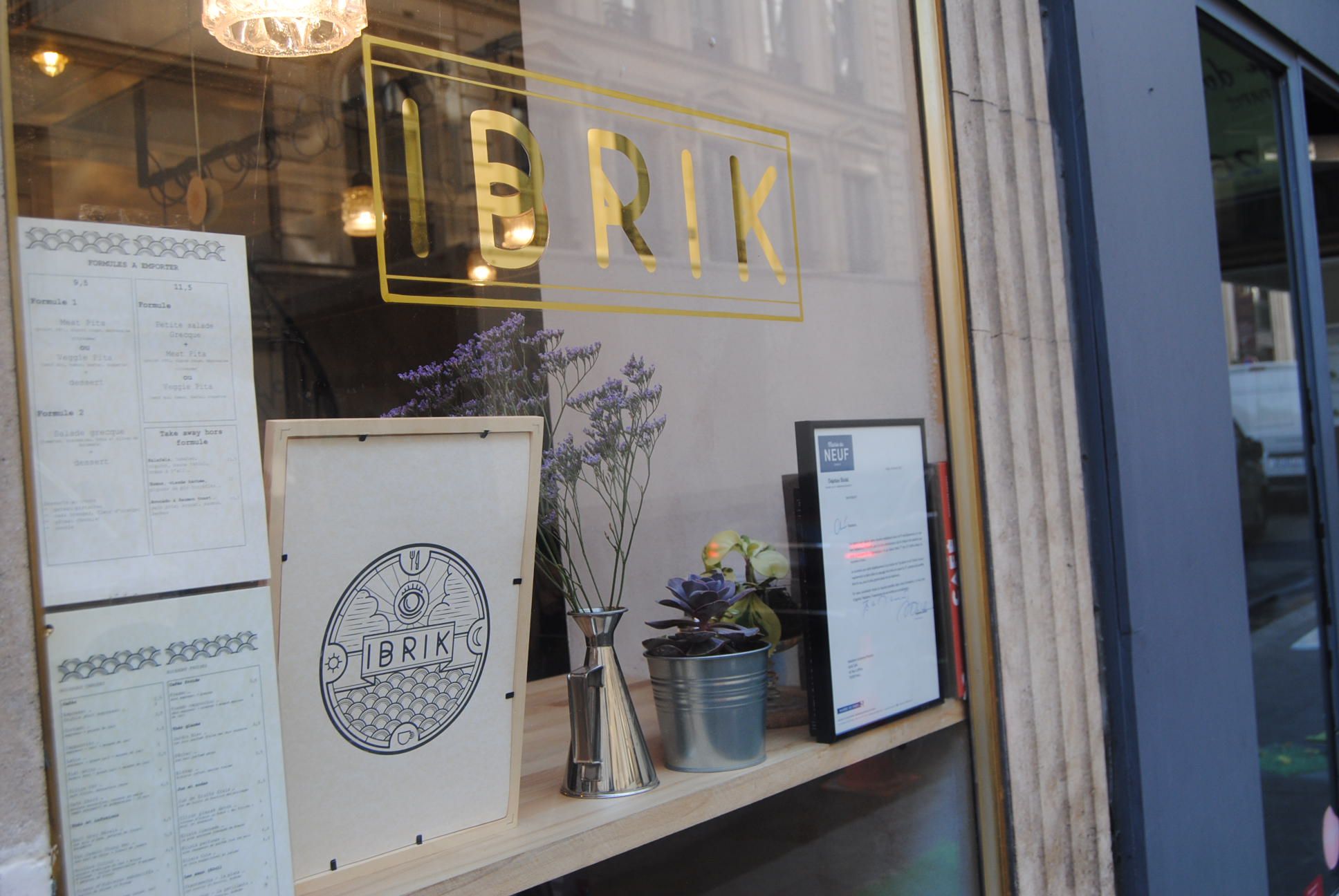 Well… look at itty bitty Paris out doing itself changing its bad coffee reputation with these oh so cool kids on the block like ONI, Ibrik, Zouzou and Braun Notes .
SHOP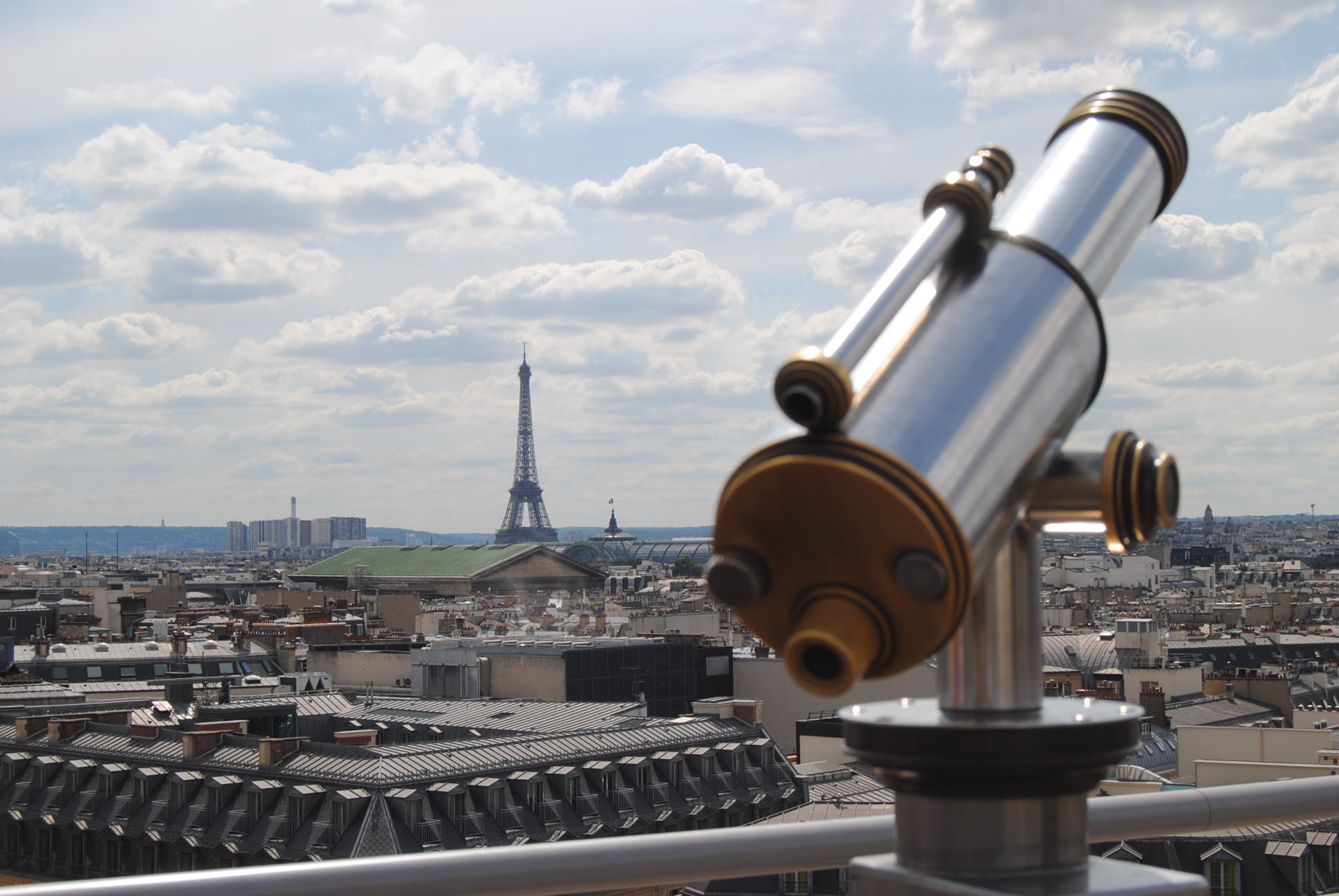 If you want to get something thrifty and cheap go to any one of the Guerrisol Paris thrift spots – for something a little more upscale stop into Upper concept store (on Ile Saint Louis) for one of a kind French and international items that is also a coffee shop and cowering space!
Also visit the multilevel one stop fashion destination Galeries Lafayette – for just about everything else ( and oh homewares and fooooood!)
WANDER
Menilmontant + Pere Lachaise is the home of the new up and coming paris, but you can still find a few traditional gems (like the Pere Lachaise Cemetery) and multicultural space La Bellevilloise where you can go for a concert, theatre or lunch but you can also go to the lesser known spots like the Edith Piaf Museum.
Grab a drink at La Laverie to hang out with all the hipster booboos as we say. 1 rue Sorrier 75020
THE SUMMER IS ALMOST HERE TO DO LIST !
ICE CREAM – you know because it's about to get hot in here!
POOLS – like I said above – and we'll if you need to cool off and many you can take the kids for a decent price
DAY TRIPS – if you even want to escape the crazy crowd of Paris in June – our list of the best place to drive or easily take the train.