Foodies Paris surprised me with its roasted calamari and stuffed peppers the other night. As we sat down at this neo-bistro fusion of Thai and French cuisine in the Marais, we laughed how the name of the place was a bit too much but that they managed to get everything just right! It's the kind of place you'd bump into after a long day of wandering around the Marais as it's on a side street. But let me be clear this place is 100% no tourist trap!
LOOK – DECOR + ENTRANCE + MENU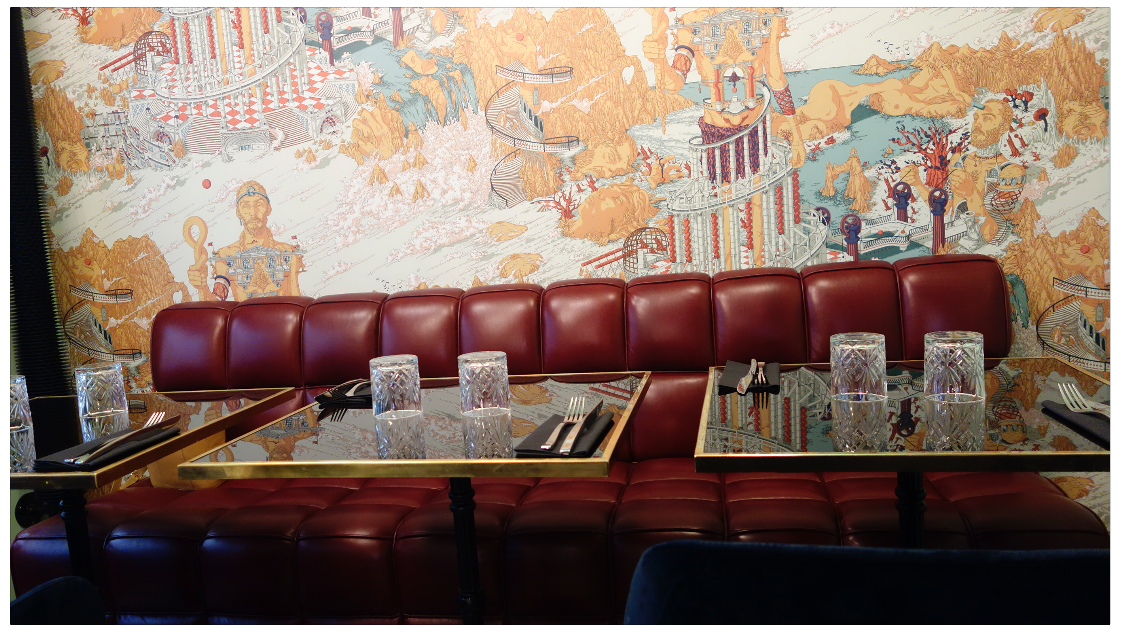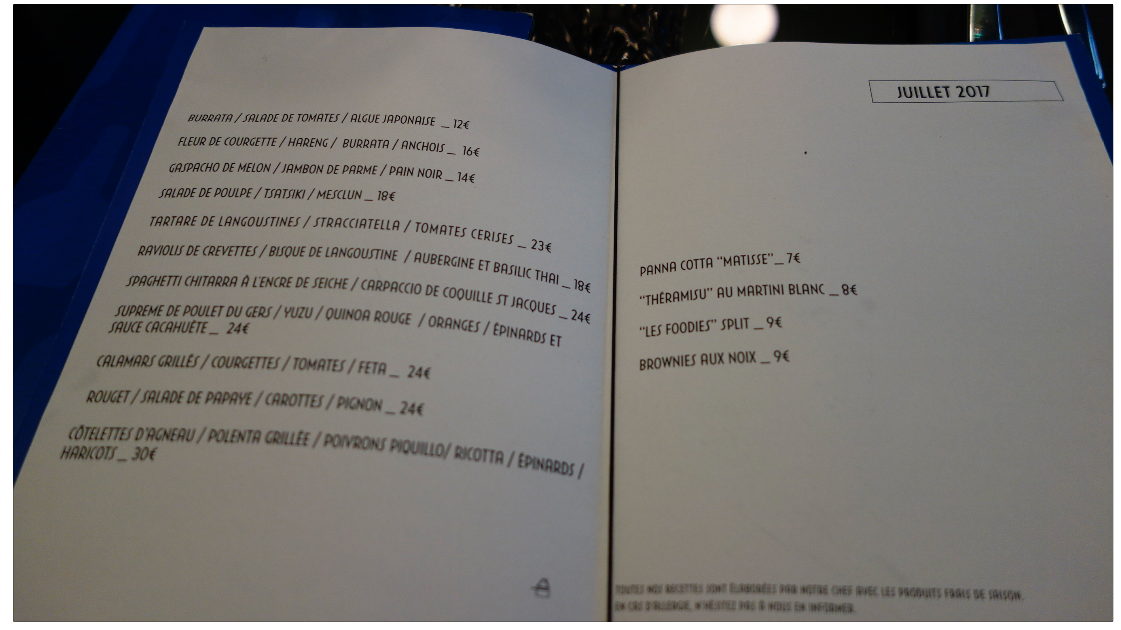 MY PLATE –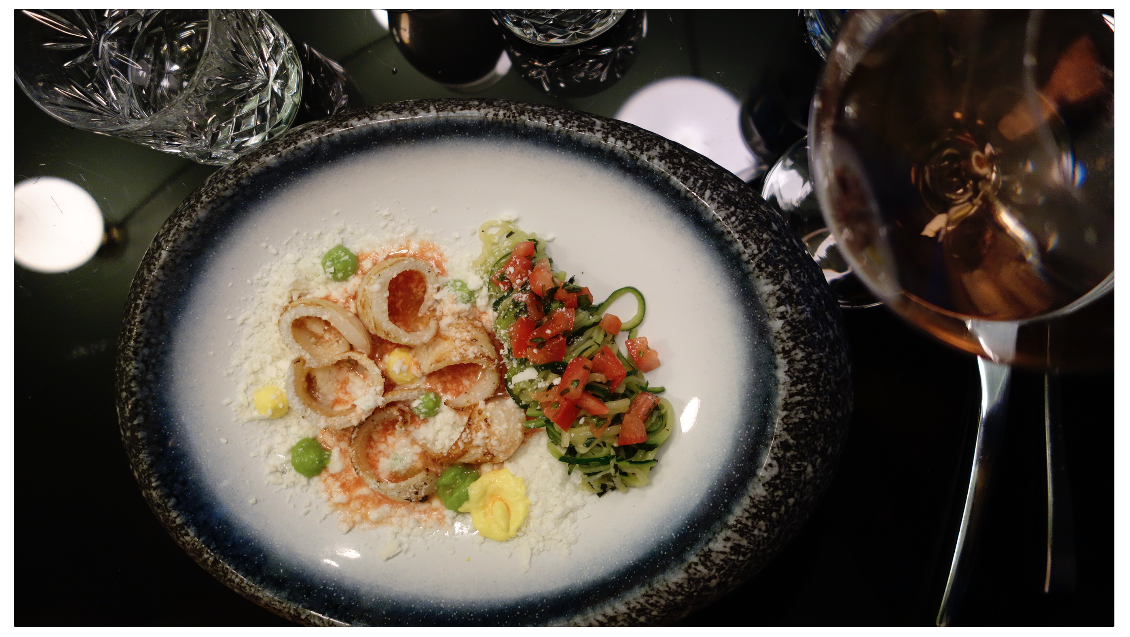 You'll enjoy the beautiful yummy dishes if you're looking for a place to have dinner and drinks in a colourful upscale setting. Our waitress was pleasant, and tried her best to help in English, and would politely giggle to admit when she simply didn't know how to translate something from the menu.
We started with some stuffed courgette: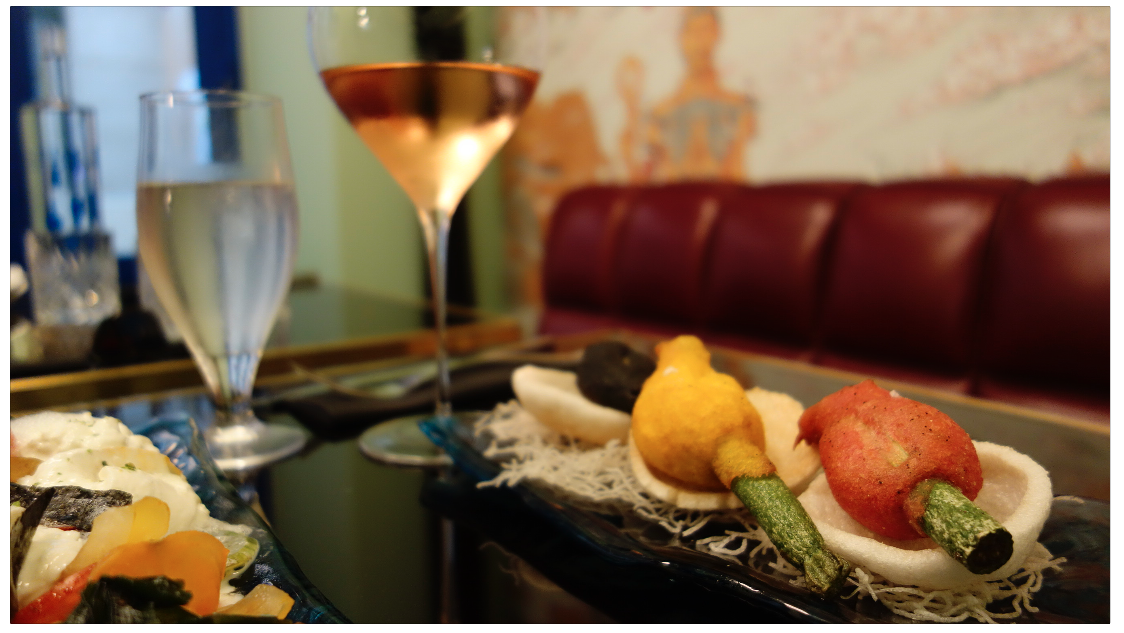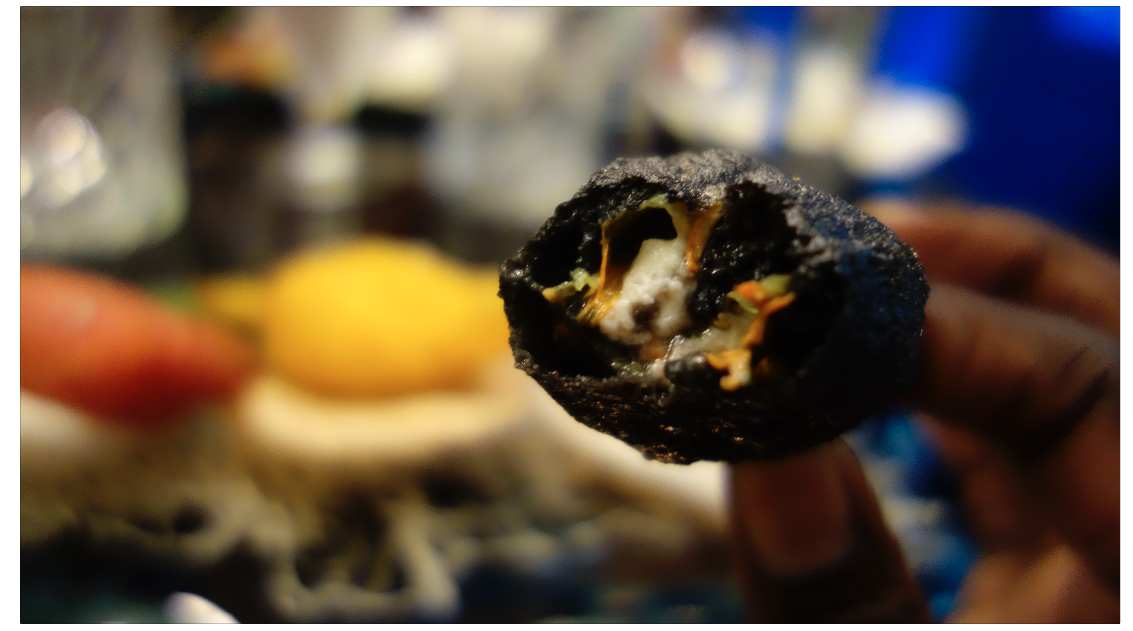 IMPROVISED VEGETARIAN STARTER with MOZZARELLA + TOMATOES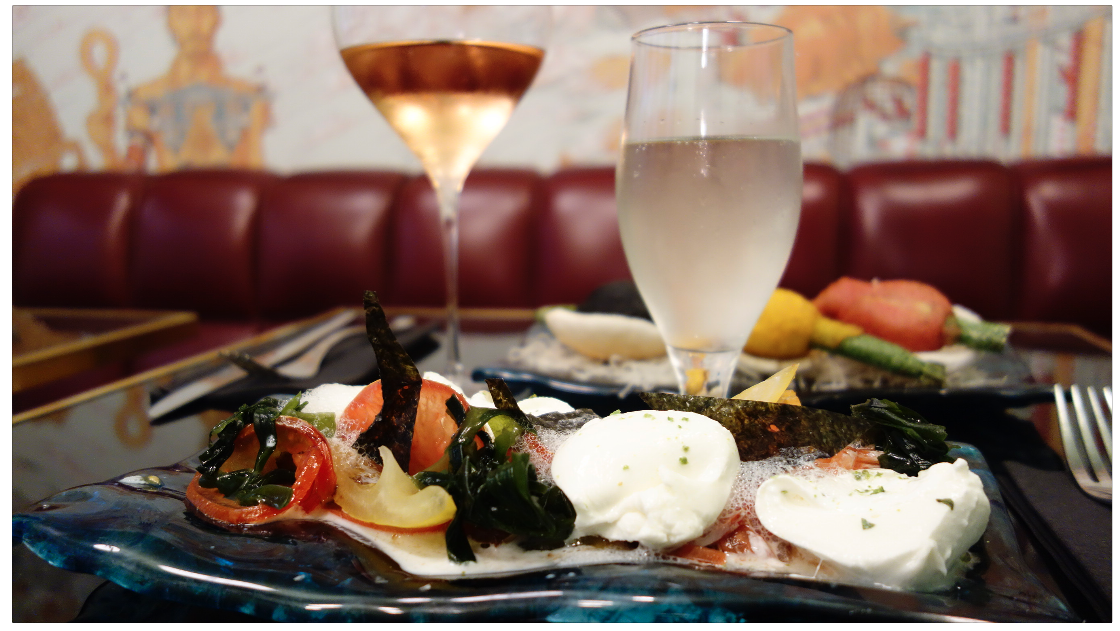 My friend is vegetarian and I'm surprised how they took great care in making sure to create something that accommodated this in a way where the chef was still comfortable sending out a plate of his creation. The chef David Galonni his Italian and Thai backgrounds and it comes through in his plates with the mix of colors and flavors.
and feast your eyes on THIS: MY FREINDS VEGETRAIN PLATE –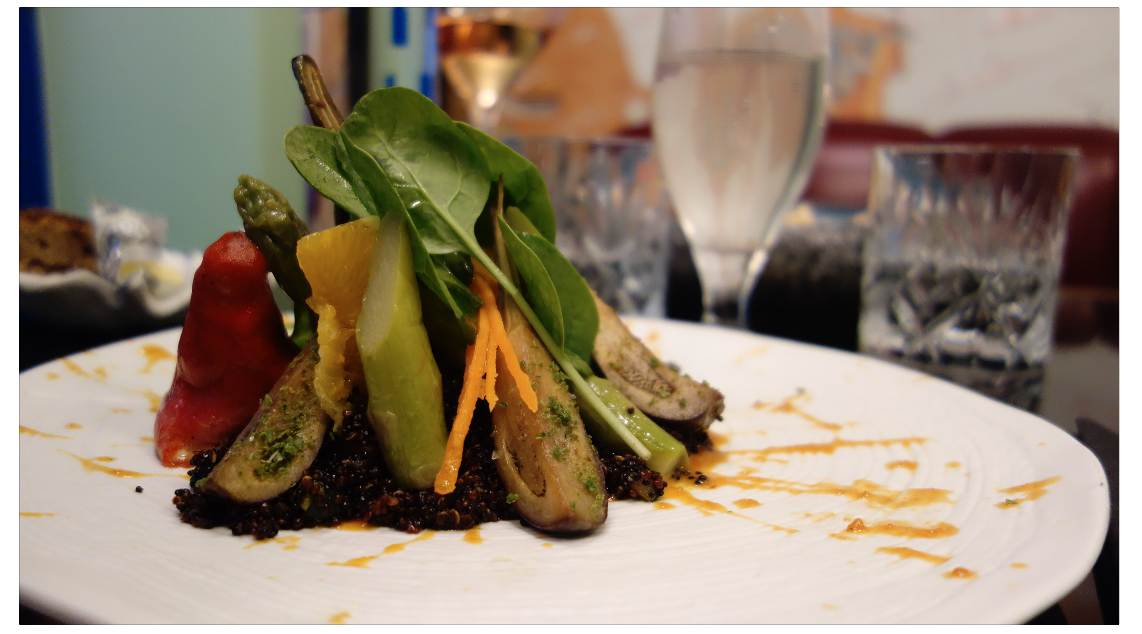 For desserts we kept is simple:
CHOCOLATE CAKE –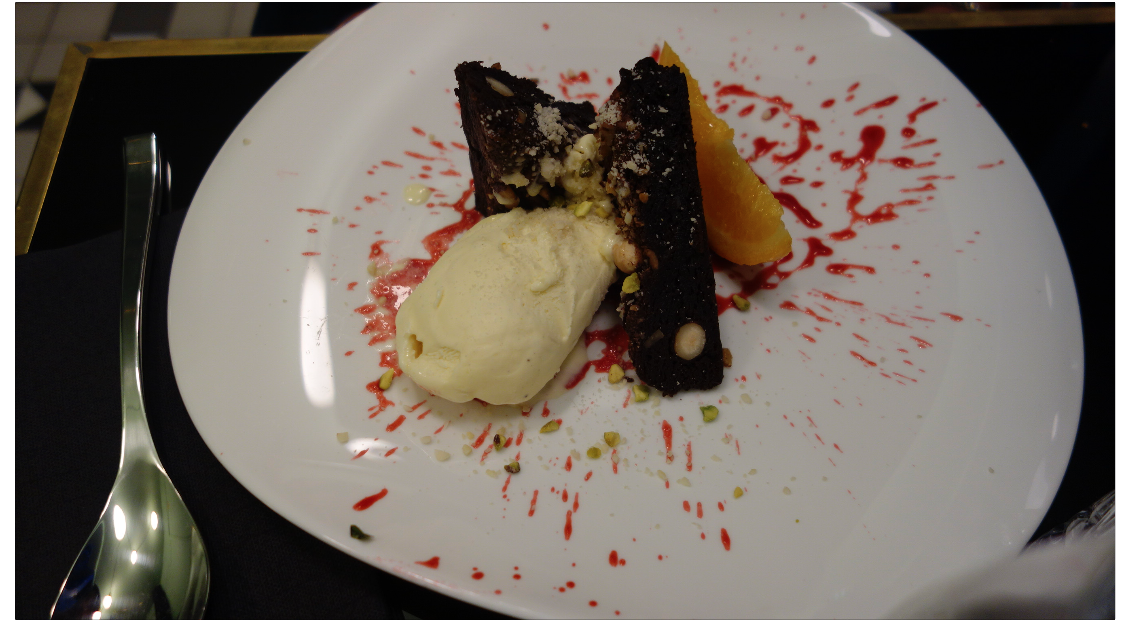 BANANA SPLIT –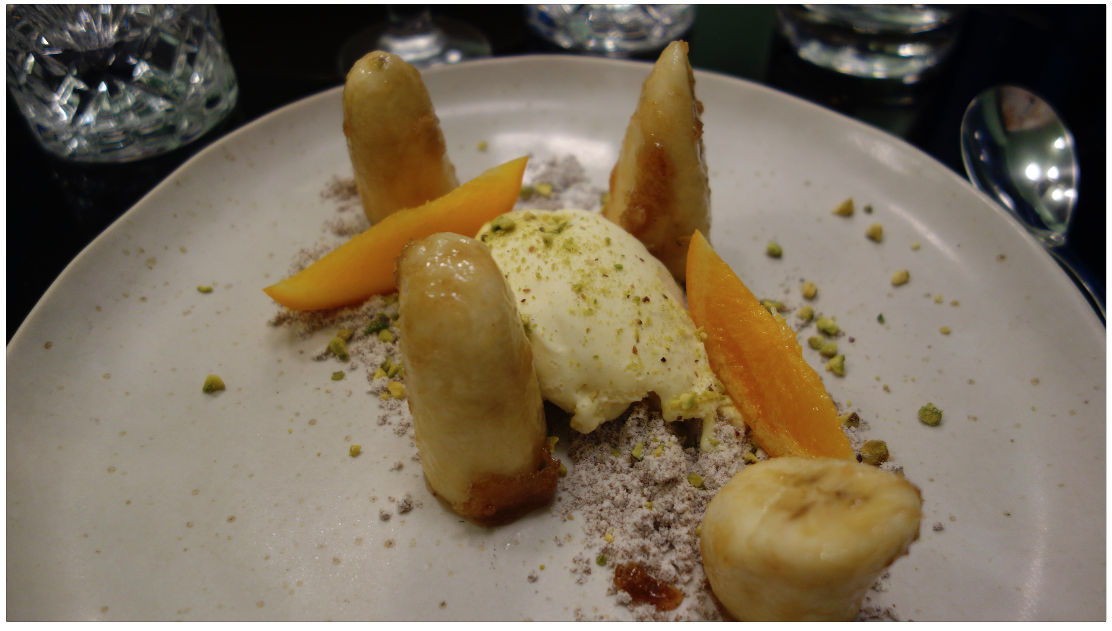 The drinks menu is typical and they have a lovely bar.
Les Foodies is definitely a rare gem in the Marais that has a modern decor and fusion food that's very good for a romantic night out or girls night.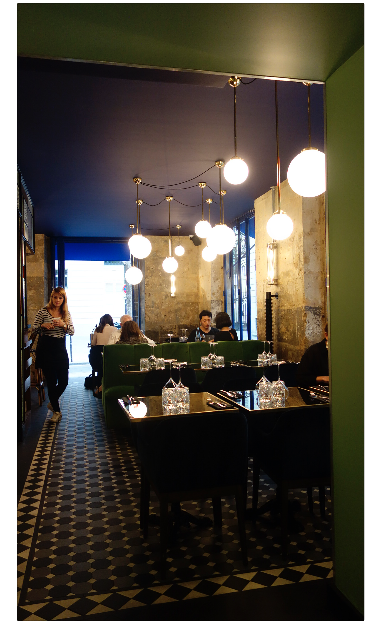 LES FOODIES
| | |
| --- | --- |
| Tuesday | 12-2:30PM, 7:30- 11PM |
| Wednesday | 12-2:30PM, 7:30-11PM |
| Thursday | 12-2:30PM, 7:30-11PM |
| Friday | 12-2:30PM, 7:30-11PM |
| Saturday | 12-3PM, 7:30-11PM |
| Sunday | 12-4PM |
| Monday | Closed |
MAP it: