Most people coming into Paris for a weekend or day trip do it wrong! We're here to show you how to do Paris like a local with our recent collaboration with Eurostar & My Parisian Life. You know we focus on showing the best of Paris from a local perspective.
?Yup, in addition to tips on the best time to visit the Eiffel Tower to have it all to yourself there are tons of places that have been tried, tasted and tested by our curious foodie in residence Yanique.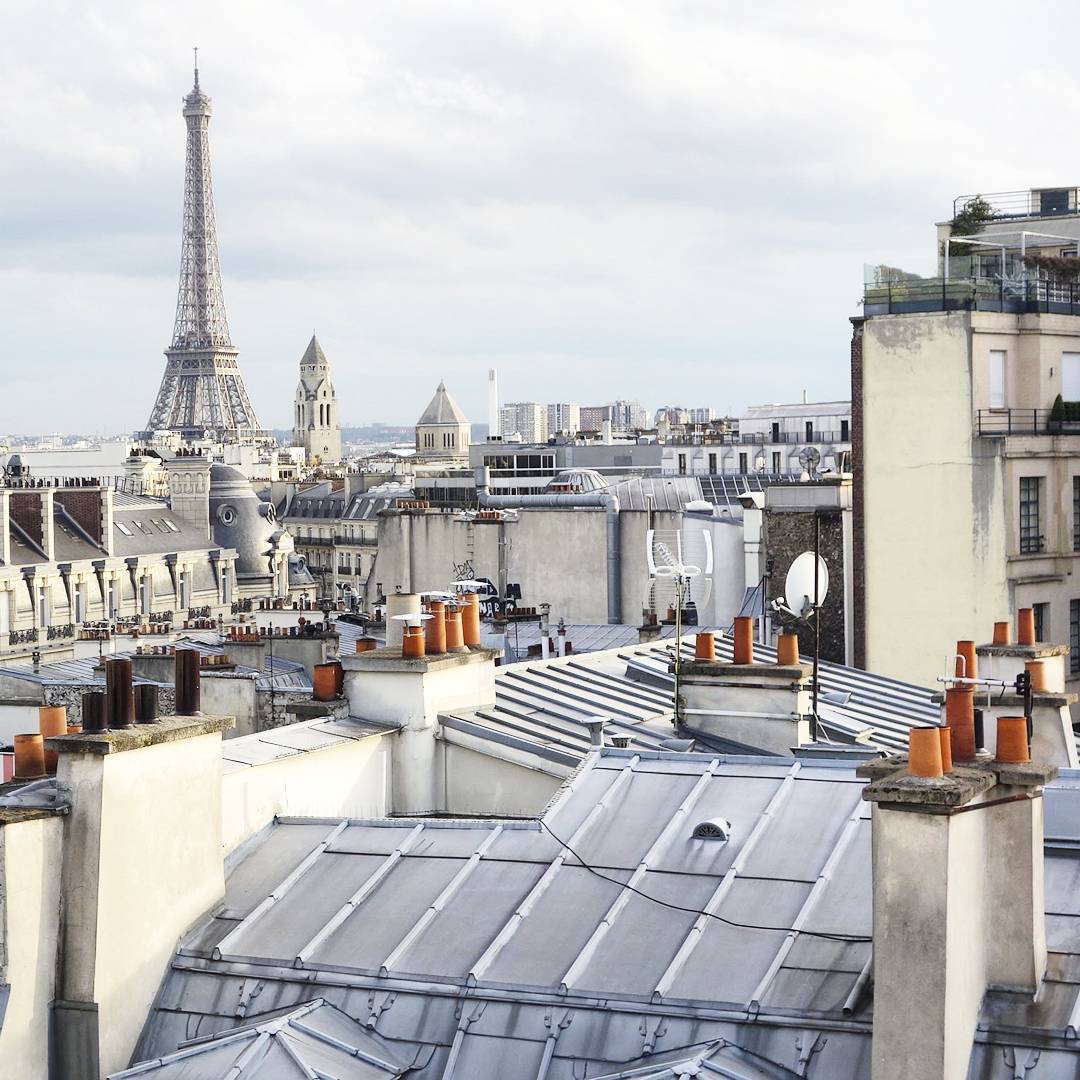 The summary list of the best places to eat lunch in Paris – you can see that full article here on (their website).
The Full List ?post is below has more information that you won't find anywhere else!
Coming into Paris by train + Places around Gare du Nord
For a day trip, you'll come in at Gare du Nord with the Eurostar, my stomping ground for all that is multicultural Paris mixed with old French charm. From here you can easily walk to Montmartre, discover La Goutte D'or or wander around Pigalle.?
Here are our pick of the best most watering places to have a relaxing lunch be you vegetarian, visiting with kids or hopeless romantic.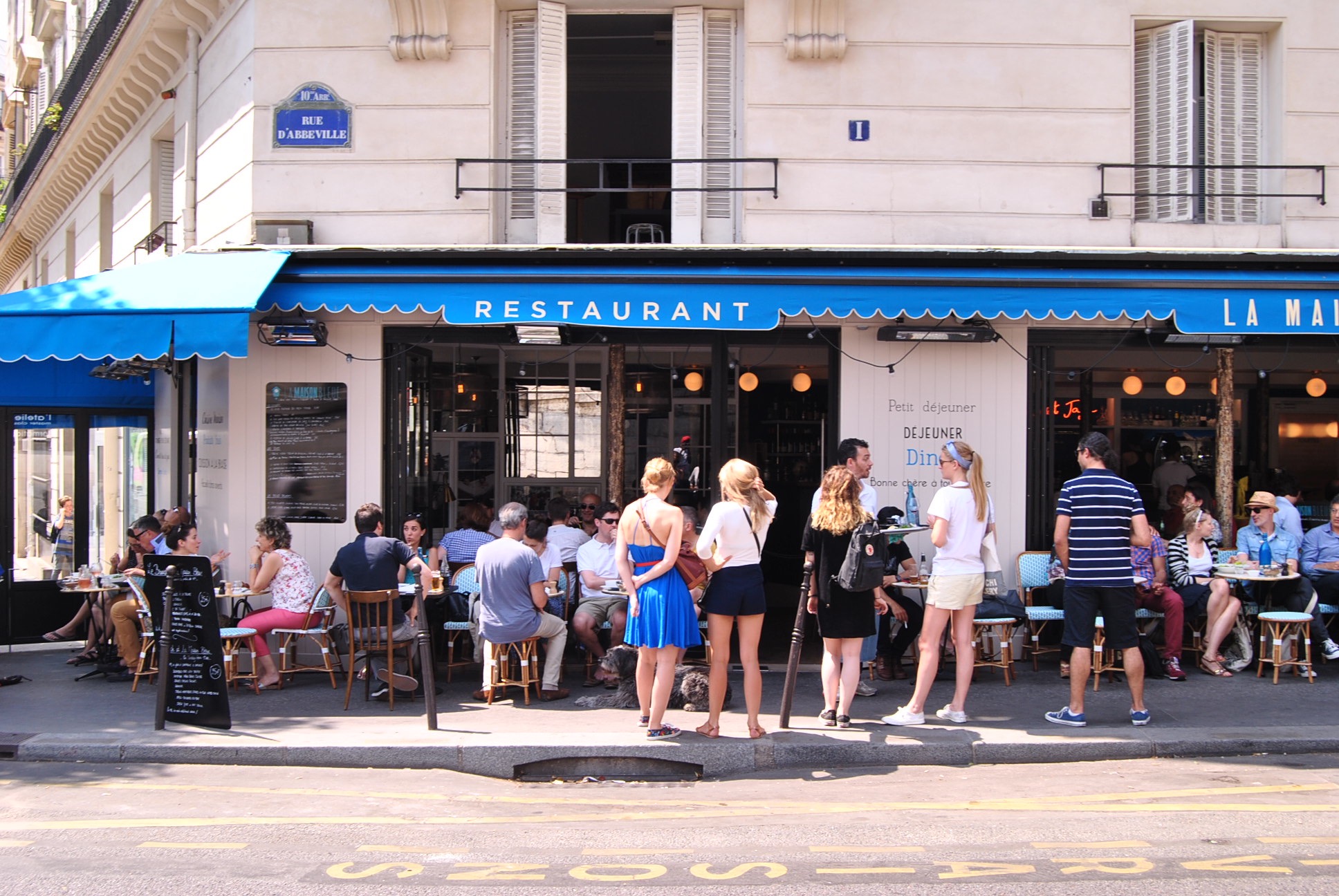 French Bistro –
Just a 10 minute walk from the hustle and bustle of Gare du Nord, stop into La Maison Bleue for one of their French bistro style dishes in a mixture of modern and vintage french decor. If the weather is nice "profite" by having a meal "en terrace" like their avocado and crab tartare. It get's a bit busy especially on weekends but the waiters speak English and you can even find a fair selection of vegetarian options.
La Maison Bleue
Address: 7 Place Franz Liszt, 75010 Paris
Phone: 01 44 65 01 80
In the same neighborhood is Albion – it's especially worth mentioning the this restaurant unlike so many of its counterparts – is open on a MONDAY! closed on the weekend though. ?
Albion Paris
Address: 80 Rue du Faubourg Poissonni?re, 75010 Paris
Phone: 01 42 46 02 44
Vegetarian/ Vegan ?-
Le Tricycle store is a cool spot that serves the best and yummiest veggie bowls, fresh made everything and the people are always super nice. The vegetarian hot dogs will change your life, seriously. Not to mention that you're always surrounded by some up and coming artist on the walls upstairs.
Le Tricycle
Address: 51 Rue de Paradis, 75010 Paris
Phone: 06 26 03 05 43
Bob's Bakeshop is perfect for a veggie rice, daily soup or salad with the warmest barista and coffee from Cafe Lomi, fresh squeezed juice and in the summer time one of the biggest terraces to mingle with the local bobo folks. They also serve an american style brunch on the weekends with pancakes and enough room to eat in large groups if you're coming with kids.
Bob's Bakeshop
Address: Halle Pajol, 12 Espl. Nathalie Sarraute, 75018 Paris
open until 3pm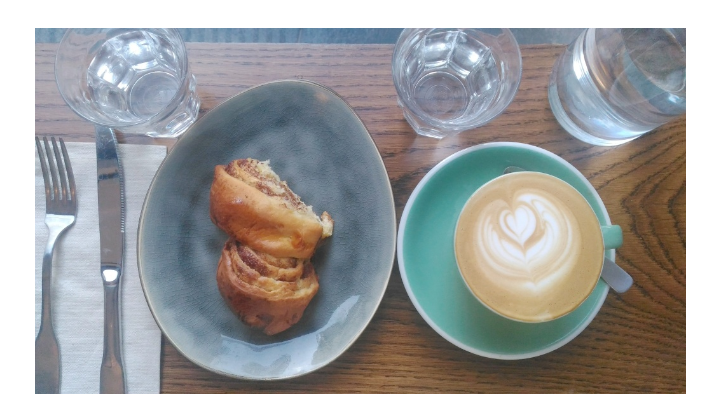 Coffee Buffs –
a few streets over all you coffee feins will get your double dose with two really cool cafes newly opened that serve some of the best lunch in Paris with a twist. Peonies is one part flower shop and one part coffee shop. almost everything is vegan or gluten-free and the beans are roasted at French institution Coutume. ?Next door also on Rue Fb. Saint Denis is 5 Pailles with its massive space in the back perfect for a big group that appreciates a living room feel and an exceptionally friendly team – that also speaks English. On the menu you'll find salads, sandwiches and soups.
Peonies Paris Coffee Shop
Address: 81 Rue du Faubourg Saint-Denis, 75010 Paris, 75010 Paris
5 Pailles Coffee Shop
Address: 79 Rue du Faubourg Saint-Denis, 75010 Paris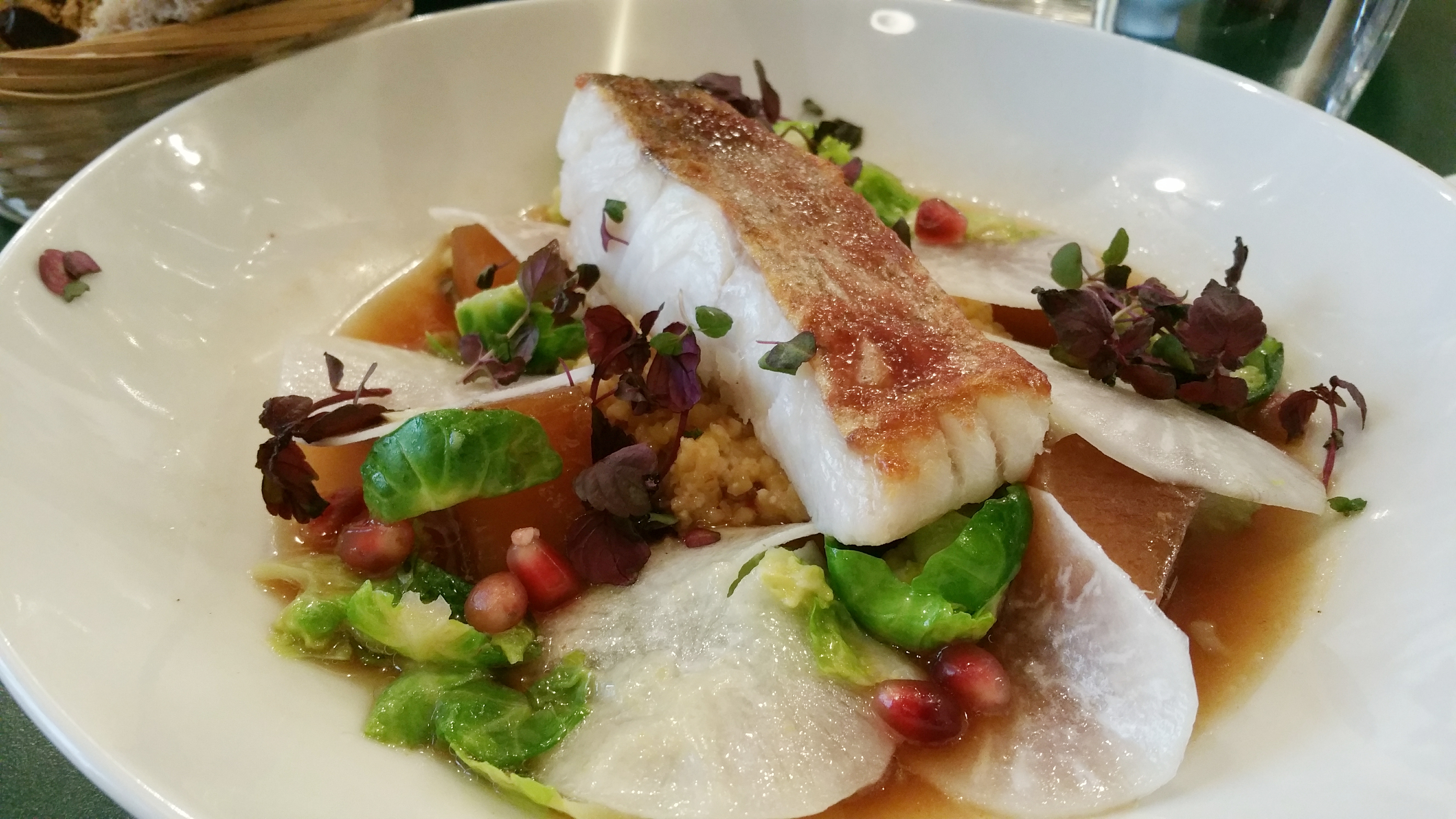 Romantic lunch (Why not go back for dinner too!) –
For a special afternoon go on over to Le 52 Faubourg Saint Denis and plop down at one of their marble top tables and get ready to eat some of the prettiest food you've ever seen. I always get whatever fish they have on the menu that day – it changes seasonally.
Le 52
Address: 52 Rue du Faubourg Saint-Denis, 75010 Paris
oh my goodness and yea if you love Corsican food – there is also Terra Corsa just next door that has the best sausage, cheese platter and quiche lunches!
Terra Corsa
Address: 61 Rue du Faubourg Saint-Denis, 75010 Paris

Take the kids –
Chez Jeanette is kind of an institution on this street known for its lively nightlife, the place is a bit run down but come lunch time the chef throws down! I'm talking about simple french food with a "fatty" twist, you can have one of the most underrated cheese platters here to share and if you're traveling with kids you can order them one of the burgers and fries and sit on one of the big banquet tables. You'll feel that many of the people are old locals and trendy hipster mixing well.
Chez Jeanette
Address: 47 Rue du Faubourg Saint-Denis, 75010 Paris
Or if they're picky eaters go for a wander around this cute little street tucked away with lots of restaurants called Cours des Petit Ecuries and stop into Lucky Luciano – the best thin crust pizza this side of town.
Lucky Luciano
Address: 1 Cour des Petites ?curies, 75010 Paris
Phone: 09 51 55 73 41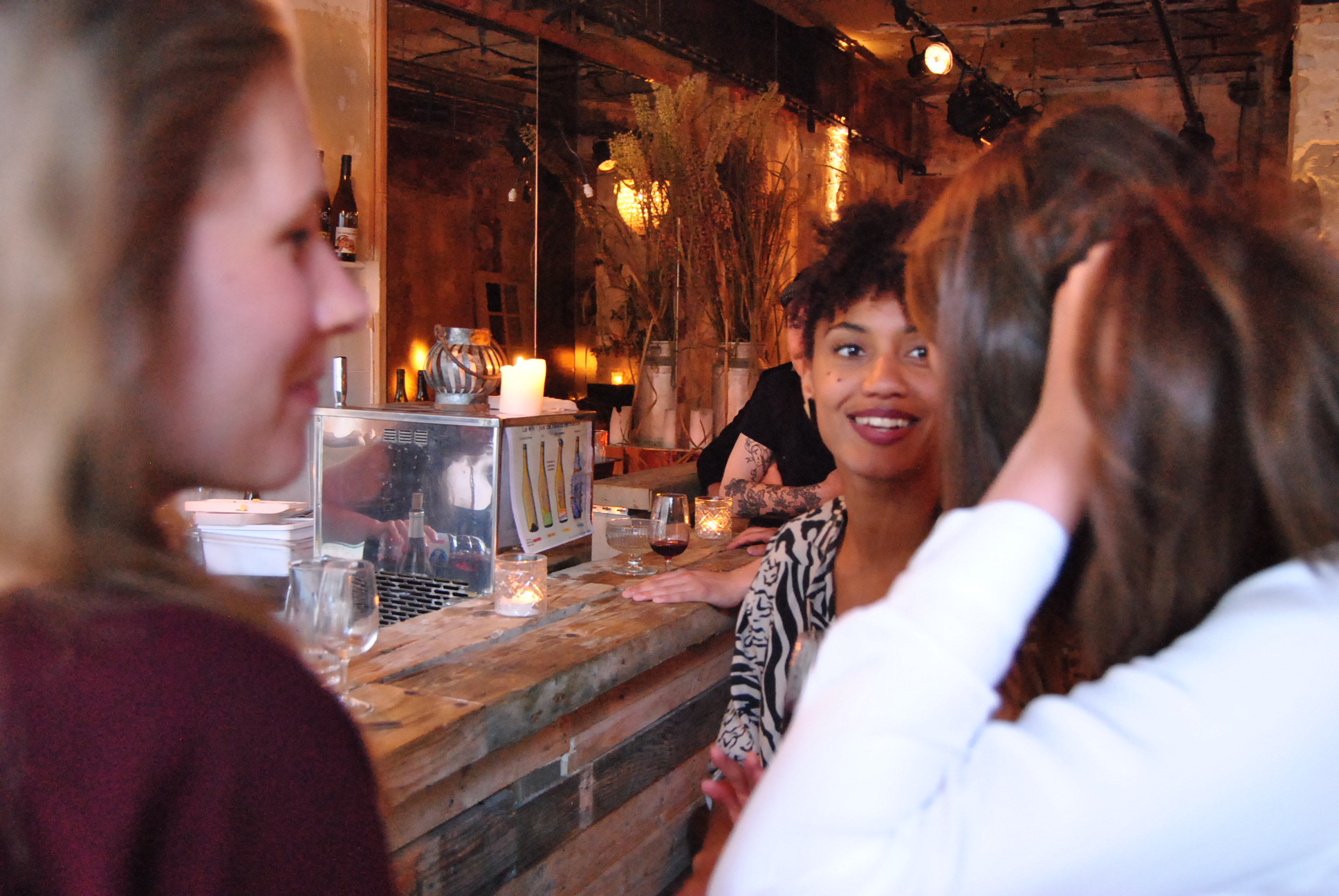 Wine lovers –
I'm not sure if you'll be having lots of wine for lunch but if you want really good wine at lunch time and a fresh from the market meal then you have to go to Autour d'un verre – the name littler means around a glass (of wine). It's not at all fancy inside and it's unpretentious but probably one of the best meals (and wine) you'll have in Paris.
Autour d'un Verre
Address: 21 Rue de Tr?vise, 75009 Paris
Another favorite pictured above is Chambre Noire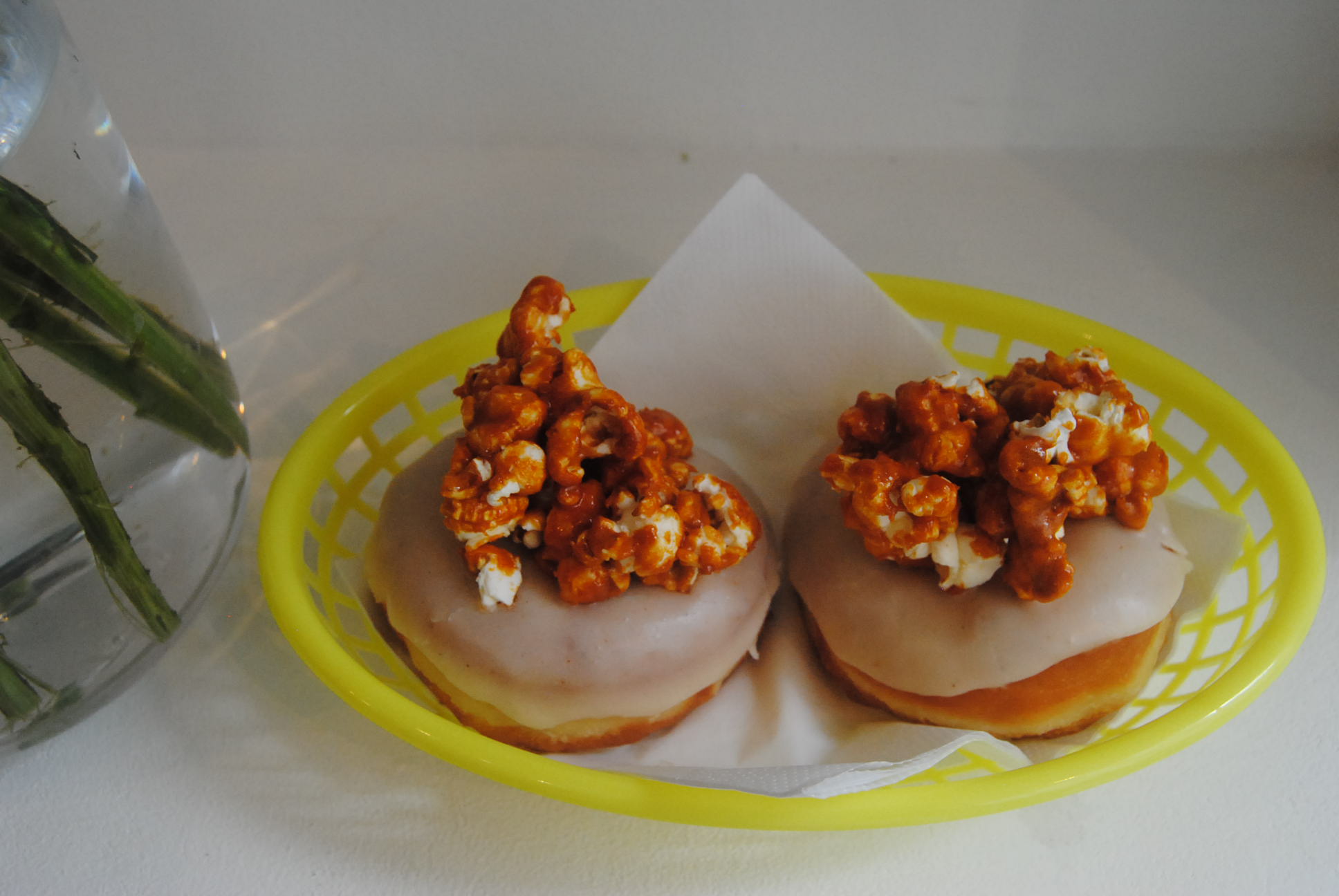 And oh for sweets –
who doesn't love french pastries – go to Cafe Pouchkinette on Rue Montorguiel then cross the street to donut heaven at ?Boneshaker, american style by a creative pastry chef that changes flavors everyday like the popcorn caramel or try the Lick My Love Pumps: filled with white chocolate custard & dipped in a raspberry Sriracha glaze – ?- the kids will thank you and such a delicious change if you're looking to spruce up your pastry appreciation!
Cafe Pouchkinette
Address: 14 Rue des Petits Carreaux, 75002 Paris
Boneshaker Doughnuts
Address: 77 Rue d'Aboukir, 75002 Paris
Phone: 01 45 08 84 02
All these places are more or less in walking distance for a day moving around Paris.